Home > Helpful Information > Session Expired Message
Help
Getting a Session Expired message?
If when you click the link in the Quarantine Summary email message you are taken to the login screen (shown below) with the message that the Session has expired it means that too much time has expired between the time this Summary was sent to you and the time you clicked on the link.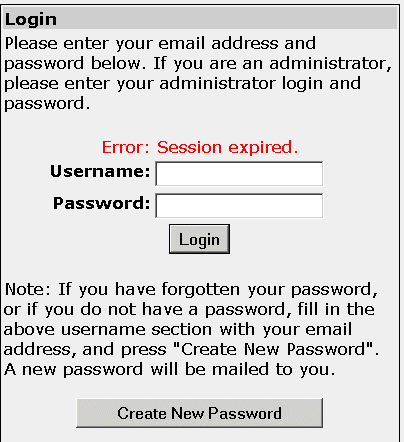 Following are a few ways to login to Barracuda if you get the message above:
Select today's Spam Quarantine Summary instead and click on the link inside it, or
Enter your email address in the Username field and the password that Barracuda assigned to you or the password you set in the password field then click Login, or
If you don't remember your password enter your email address in the Username field and click Create New Password. A new password and a link to login will be mailed to you. You can reset your password under Preferences after logging in.
[ Back to Top ]